Bergmannstrasse is one of the most famous streets in Berlin's Kreuzberg district. The Bergmannstraße is a symbol for the alternative, multicultural and cosmopolitan Berlin. It is also a meeting place for eco- and left-wing intellectuals.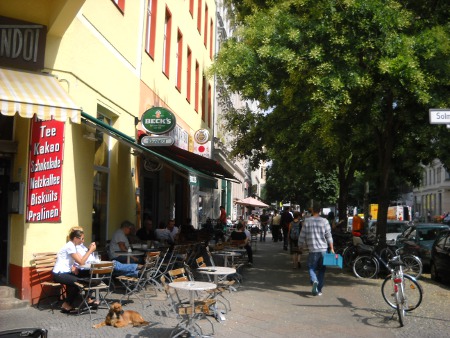 Bergmannstraße Gastronomy
Due to the high degree of awareness of Bergmannstrasse, the street has changed in recent years. The prices in the restaurants and simple food shops are not as low as they were 10 or 20 years ago. Many alternatives have been commercialised. Nevertheless, you can still get cheaper food here than in many other areas of central Berlin. In the Bergmannstraße you can eat Thai, Vietnamese, Turkish, Arabic, Greek, Austrian, Chinese, vegetarian and other dishes. Especially the Asian snacks and restaurants often have very cheap offers for lunch during the week.
The Austria is one of the most famous Austrian restaurants in Berlin. Also popular is the Blarney Irish Pub a few metres from Bergmannstr. in Methfresselstraße. In the Steakhouse Angus there are good steaks and pizza. The Bar Franzotti, in the Kreuzbergstraße (extension of the Bergmannstraße), serves very good cocktails.
Bergmannstraße: shops and services
There are also a few second-hand shops, CD shops, a travel agency (STA-Travel Berlin), at least two supermarkets (Netto and Edeka) and much more. In the bicycle station you can rent or buy bicycles in the Bergmannstraße, and tours are also offered on bikes through Berlin. The most interesting thing in Bergmannstraße in Berlin-Kreuzberg is to sit in a street cafe and watch the life in the street.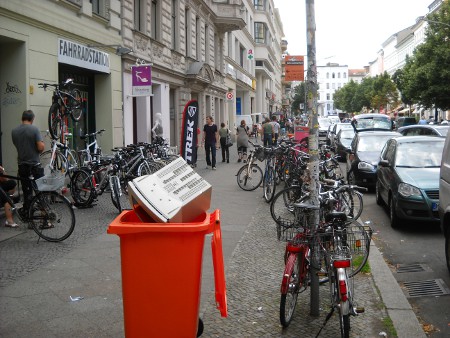 In the Bergmannstraße there is a small pedestrian zone. There are many cafes and the Marheinekehalle. It is a market hall with food and drinks from all over the world, one of the last real market halls in the capital. There are also a lot of food from the region, such as from Brandenburg, sold. Opening hours Marheineke-Halle: Monday to Friday 8 to 20 o'clock, Saturday 8 to 18 o'clock. Sunday and holiday is mostly closed.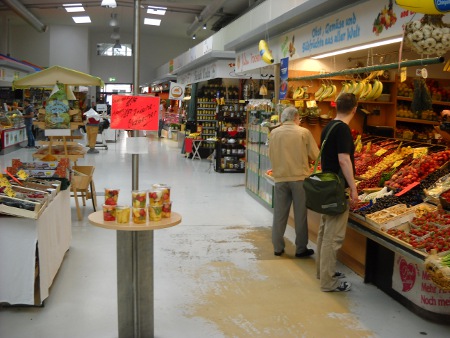 Approach Bergmannstraße
Public transport: It runs from Südstern to Mehringdamm. The interesting part of Bergmannstrasse is the western half near Mehringdamm. The best underground station is Gneisenaustraße, but also Mehringdamm and Südstern are not too far away. All three stations are served by the underground U7, the station Mehringdamm also by the U6.
Car and bicycle: Those who come by car should bear in mind that it is not always easy to find a parking space in the vicinity of Bergmannstraße in Berlin-Kreuzberg. Nowhere in Berlin can you see more bicycles than in Kreuzberg. The bicycle is considered here as trendy and as a modern, ecologically correct means of transport.