The Medical History Museum Berlin of the Charité is one of the largest museums for medicine and medical history in Europe. The Pathological Museum Berlin was founded at the end of the 19th century. During the two world wars many things were destroyed, after that the museum was on the territory of the GDR. Only a few years after the fall of the Berlin Wall was the Charité Medical History Museum reopened in 1998 and later expanded. The exhibition is only a few hundred metres away from Berlin's main railway station.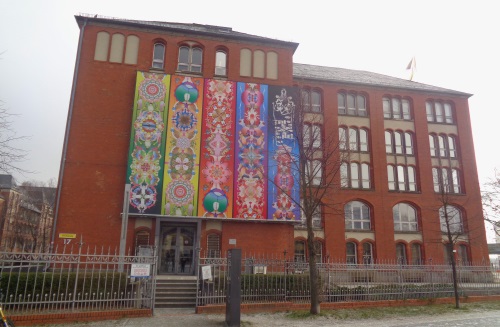 Admission fees 2021 Medizinhistorisches Museum Berlin
Adults pay (in January 2021) 9 Euro entrance fee, with reduction only 4 Euro (this includes for example pupils, students and pensioners)-.
With the Museum Pass Berlin you can enter the medical exhibition of the Charité free of charge. The Museumspass Berlin is valid for 3 days, costs 29 euros for adults and is valid in over 30 museums. You can buy the Museum Pass on the internet on this link.
Opening hours 2021 Medizinhistorisches Museum Berlin
Monday is closed. Otherwise is open from 10 o'clock to 17 o'clock. On Wednesday and Saturday the opening hours of the Medical Museum are even 10 am to 7 pm (as of January 2019).
Directions and other sights nearby
From Berlin main station you can walk in about 10 minutes. Walk out the main entrance, then turn right up Invalidenstraße and immediately after the Spreebrücke bridge turn right again. From there, the Berlin Museum of Medical History is signposted.
A good 100 metres away is a large and fantastic Museum of Modern Art in the Hamburger Bahnhof. Not much further away is the famous Museum für Naturkunde Berlin. These two exhibitions can also be visited with the Museum Pass Berlin.
Info Medical History Museum Charité Berlin
Thousands of objects on the subject of medicine are shown on several floors. On the one hand, these are parts of the human body. These include things such as bones and skeletons, but also human organs in alcohol and whole babies (so-called wet preparations).
Here you can book Tours Reichstag (German Parliament in Berlin)
But there are also many medical tools and apparatuses to be seen in the Medizin-Museum Berlin. For example, we found a bed in an intensive care unit and a so-called iron lung interesting. Other big topics are the medicine of the Nazi era and above all the history of the Charité Berlin, today the largest hospital in Germany and probably the whole of Europe.
All in all, we would call the Medizinhistorisches Museum Berlin of the Charité a medium-sized museum. We liked the exhibition very much.