Friedrichshain, once the grey GDR, is now one of the most modern, youngest and coolest districts of Berlin. Friedrichshain has a great city park, the Volkspark (People's Park). It's a big park with lots of lawns for picnics or sunbathing. There are also many old trees, two lakes and some sights. Volkspark Friedrichshain is the oldest large park in Berlin. The beautiful recreational area for the citizens of Berlin was created in the 1840s.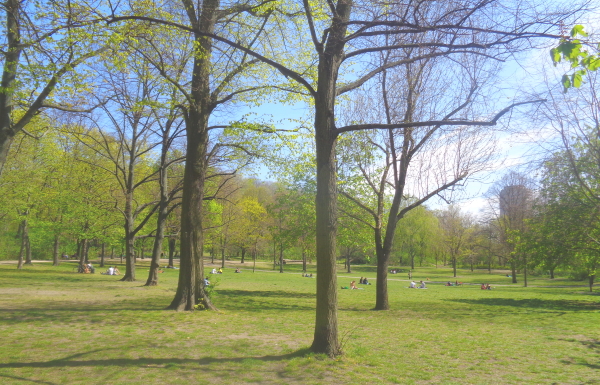 In 1913, the biggest attraction in the Volkspark, the large fairytale fountain, was built. After the Second World War, several 20-metre-high mountains of rubble were piled up in the city park. The hills were later planted and still characterise the landscape in the park in Friedrichshain today. For a long time there was also a swimming stadium in the Volkspark Friedrichshain, which no longer exists. The park was in East Berlin, in the GDR.
The 4 most popular tickets for Berlin for 2023
1. TV Tower ticket: At Corona times, you can only go up to the highest building in Germany only by reservation (online tickets). At other times very often long waiting times without reservation: Link to the Tickets
2. Boat tour on the river Spree passing great sights (1 hour):  Link to the Tickets
3. Hitler-Bunker and Story-Museum: One of the most popular attractions in Berlin. Made a strong impression on us: Link to the Tickets
4. Ticket Illuseum Berlin: Great, modern museum about optical illusions, currently a hit in Berlin: Link to the Tickets
Places of interest Volkspark Friedrichshain
Fairytale Fountain: A huge fountain at the western exit of the park (about 170 x 90 metres!). Many figures from Grimm's fairy tales such as Little Red Riding Hood, Hansel, Gretel or Cinderella. The Fairy Tale Fountain was completed in 1913 and is, in our opinion, one of the most beautiful fountains in Berlin.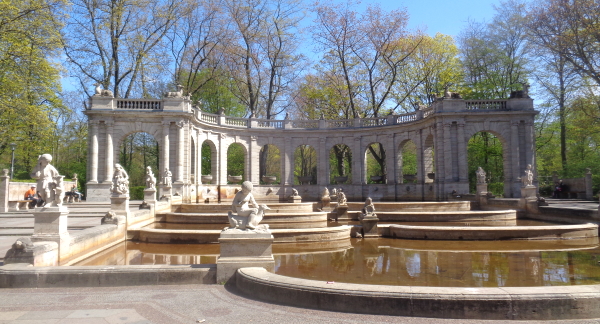 Lake with peace bell: A path goes around the large, beautiful lake in the middle of Volkspark Friedrichshain. A large bell has stood at the back since 1989. The World Peace Bell is intended to commemorate, among other things, the two atomic bombs dropped on Japan during World War II.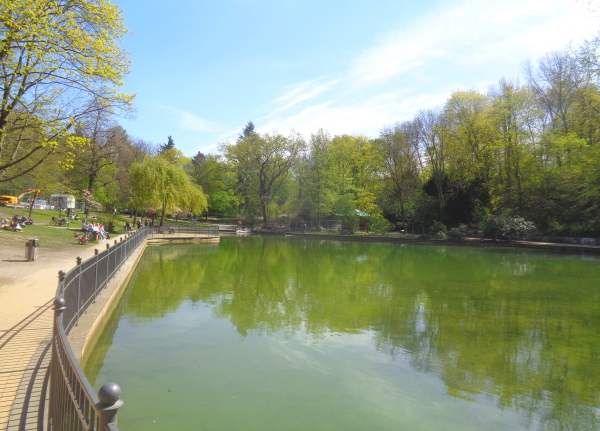 Cemetery of the March Fallen: Interesting cemetery commemorating the dead of the March Revolution of 1848 and the November Revolution of 1918. Many information boards about the historical events, worth seeing.
Open-air cinema: The open-air cinema in the middle of the Volkspark is very popular, often good films for only 7.50 euros admission.
Sports facilities: Especially in the eastern part of Volkspark Friedrichshain there are facilities for trendy sports such as beach volleyball, climbing, basketball, halfpipe, etc. Watching is also interesting.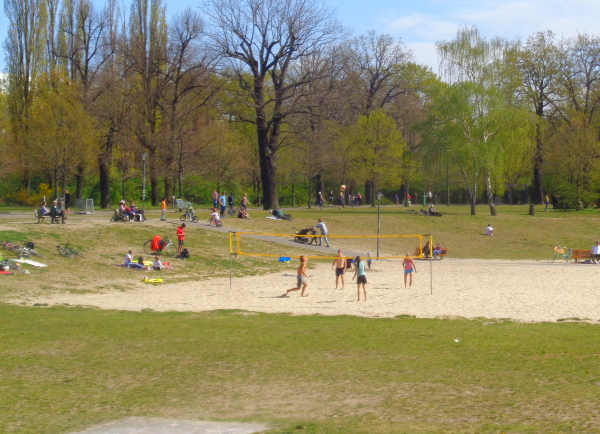 Overall, the People's Park in Berlin-Friedrichshain is a great park to have seen. The playgrounds in the park and the gastronomy in and around the city park are also good.