Hasenheide is a large park in Berlin, in the district of Neukölln. It is a large, beautiful park with some attractions. In Berlin, however, the Stadtpark Hasenheide rather makes headlines as a drug dealing place.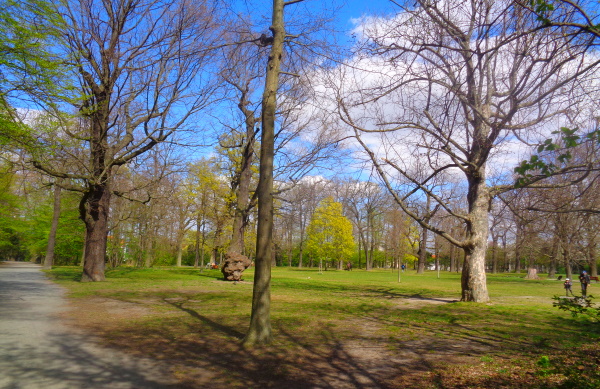 Large parts of the park were built shortly before the Second World War. After the war, rubble scrap was stored in Hasenheide, creating a hill more than 20 metres high. The hill still exists today.
Jahn MonumentThe Turnvater Jahn monument is probably the biggest sight in Hasenheide Park. Friedrich Ludwig Jahn (1778 to 1852) was the founder of gymnastics in Germany and is still revered today. Many people come to see the Jahn monument in the north of Stadtpark Hasenheide.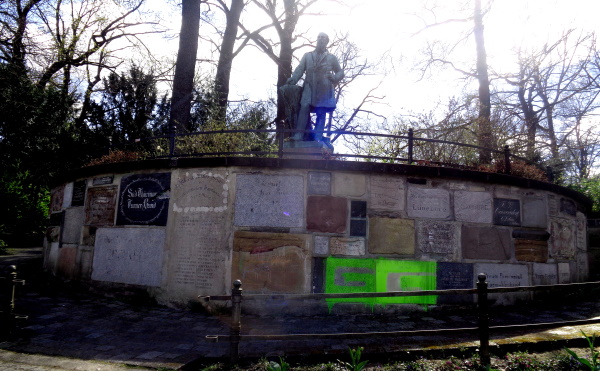 Other attractions HasenheideNot far from the monument to Turnvater Jahn is a Hindu temple. There is also an open-air cinema in the park. In the middle of Hasenheide is a small animal park with a petting zoo. Also very famous is a thick tree, the Jahn oak, which is about 300 years old. The monument to the "Trümmerfrauen" (rubble women) is also one of the sights in the park in Berlin Neukölln. The beautiful rose garden is also a must-see.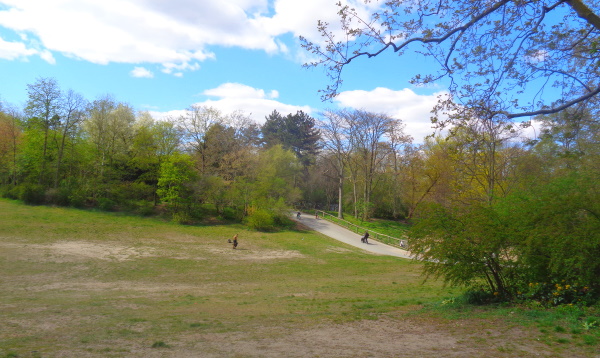 Directions to HasenheideThe best way to reach the park is by underground line 7, the best station being Hermannplatz (near the Jahn monument). It is also not far from the Südstern station on the U7 to the entrance of the Stadtpark.OtherDrugs are sold in the Hasenheide. Mostly young men with a migration background stand in the park and approach passers-by. The situation is similar in Görlitzer Park in Berlin Kreuzberg.Sometimes Hasenheide is also called Jahnpark.The large playground for children in the middle of Hasenheide Park, a fairytale playground, is also great.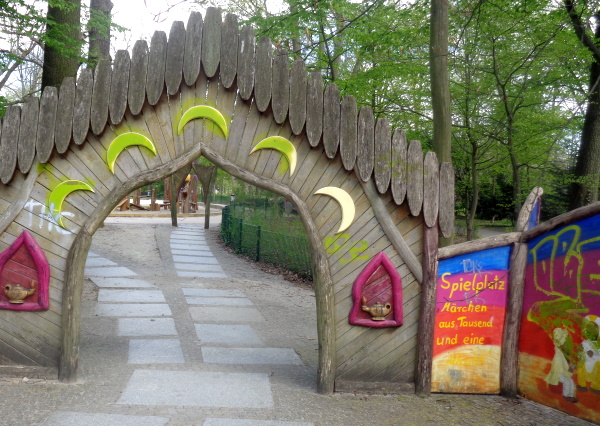 You can also play mini-golf in Hasenheide.In the middle of the park is a "Stehausschank" with a beer garden, very popular among the residents of the Neukölln district.
The 4 most popular tickets for Berlin for 2023
1. TV Tower ticket: At Corona times, you can only go up to the highest building in Germany only by reservation (online tickets). At other times very often long waiting times without reservation: Link to the Tickets
2. Boat tour on the river Spree passing great sights (1 hour):  Link to the Tickets
3. Hitler-Bunker and Story-Museum: One of the most popular attractions in Berlin. Made a strong impression on us: Link to the Tickets
4. Ticket Illuseum Berlin: Great, modern museum about optical illusions, currently a hit in Berlin: Link to the Tickets
d