The Tiergarten (animal garden) in Berlin is not a zoo, but a city park in the centre of Berlin. The large park is the city's most important "green lung". The Tiergarten is several kilometres long in an east-west direction.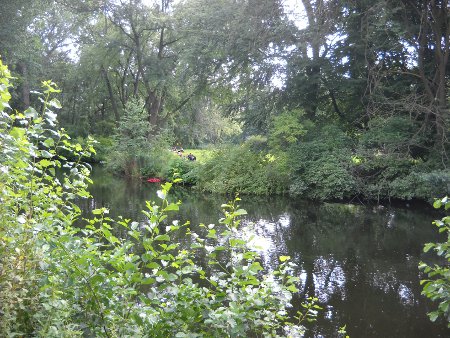 The Tiergarten Park in Berlin
Berlin's Tiergarten is not, as many think, a zoo or animal park, but a green area. However, the Berlin Zoo is located directly southwest of the Tierpark on the other side of the Landwehr Canal. As the Berlin Zoo has been lacking space for a long time, some years ago the zoo ceded a part of its area to the zoo.
Great boat tour for tourists Berlin center (1 hour)
Every day in the season thousands of tourists take a trip on an excursion boat in the center of Berlin. By far the most popular tour starts in the center of Berlin and passes many sights such as government district with Reichstag and Chancellery, Museum Island and Berlin Cathedral. The excursion by ship lasts about 1 hour and costs 18 euros. You should definitely book online, with a guarantee of a seat:  
However, the zoo is huge and has hardly lost any of its quality. The zoo was established by princes and kings in past centuries as a hunting ground for red deer and other animals. Hence the name of the city park.
The zoo consists of extensive forest areas, park, lakes and green areas. In summer, many Berlin picnics and barbecues are held on the lawns. Under the Tiergarten runs a long road tunnel, the approximately 3-kilometer-long Tiergartentunnel, which since its completion has greatly relieved the park of traffic. Nevertheless, there are still some big roads running through the Tiergarten. These meet in the middle of the park at a large roundabout, the Großer Stern. In the middle of the roundabout stands a gigantic and famous monument – the Victory Column.
In January 1919, the two well-known German communists Karl Liebknecht and Rosa Luxemburg were murdered in the Tiergarten. Karl Liebknecht in the middle of Tiergarten am Neuen See, Rosa Luxemburg at the Landwehrkanal between Tierpark and Berlin Zoo. A commemorative plaque commemorates this (see picture below).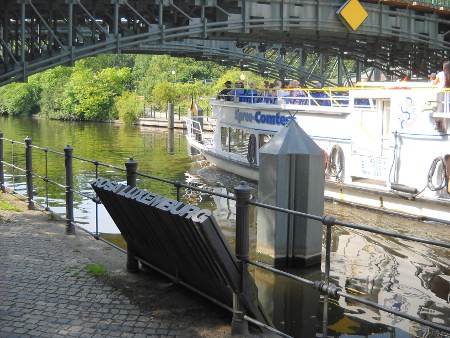 Monument in the Tiergarten
The Landwehr Canal is the southern end of the Tiergarten. Today, the canal has lost most of its function as a freight waterway. However, similar to the Spree, many excursion boats with hundreds of tourists operate on the Landwehr Canal. The canal leads through many other interesting areas of Berlin such as Kreuzberg.