Nowadays, for most tourists in Berlin, a trip on a boat in Berlin is a must. In the meantime, hundreds of passenger ships on the Spree, Havel, Wannsee, Müggelsee and many other rivers and lakes are on the move every day. In summer, of course, there are more than in winter. In this article we would like to introduce you to some well-known, good boat tours in Berlin. You can book them all on the internet, often the boat trips are fully booked. So you should buy your tickets online beforehand. All proposed boat trips start at a place that can be reached quickly by metro.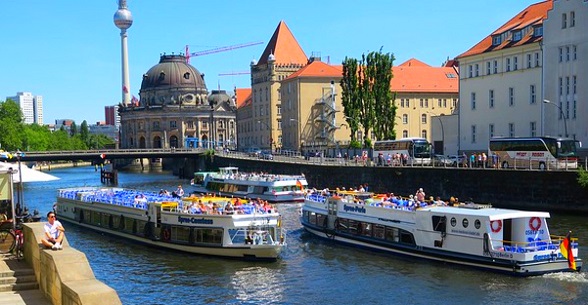 ---
Proposal 1: The classic, short ship tour in the city centre of Berlin
On this tour, one sees the famous buildings at the Spree like the Reichstag, the Berlin Cathedral or the museums on the Museum Island. Duration 1 hour. With our offerer there is the guarantee for a seat in the ship with reservation in the Internet. Departure is at the Friedrichstraße or at the Nikolaiviertel (both Berlin center).
---
Proposal 2: Longer excursion by ship in the city centre of Berlin
This tour is much longer than proposal 1 (2.5 hours, proposal 1: 1 hour). So you can see things further away from the centre like Charlottenburg Castle. Departure is at the Friedrichstraße in the center, of course also with seat guarantee.
---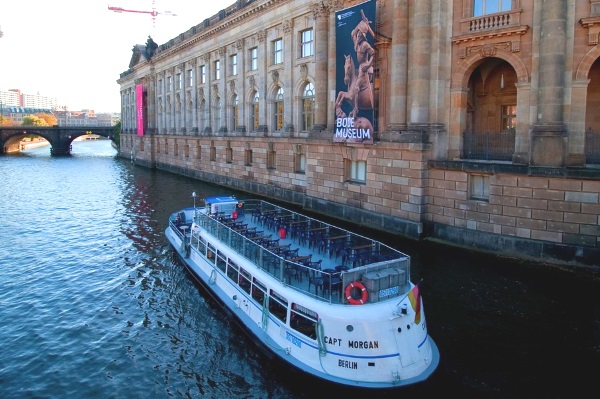 ---
Proposal 3: Very long tour by boat on the Spree and Landwehr Canal
This excursion with the ship is even more detailed: about 4 hours. Such tours are often called bridge trips in Berlin, because you pass under 40 bridges. We also find the longer boat tours in Berlin entertaining and varied. One sees a lot.
---
Proposal 4: Boat trip in the city centre with 3-course dinner in the evening
Very popular in Berlin among tourists and locals are excursions on the Spree with dinner. The exit is also close to the underground station Friedrichstraße in Mitte. Duration: 2.5 hours, departure usually at 18:40
---
Proposal 5: Wannsee and surroundings – 7 lakes round trip
This boat trip (7 lakes) is also a classic in Berlin. The Wannsee is a big lake in the southwest of Berlin and a famous recreation area. You can see a lot of nature here. Departure 5 minutes on foot from S-Bahnhof Wannsee.
---