Sanssouci Palace (French: without worry) is the most important and best-known sight in Potsdam and in the entire Berlin area. Not only the palace itself is worth seeing, but also the palace garden. In the gigantic garden are other castles and other great buildings.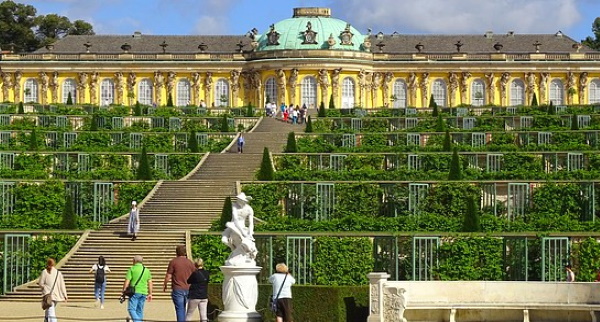 The street with the bus stop is at the back of the palace. Go up the stairs to the yellow Sanssouci Palace. This is also where you can buy tickets and start the guided tour. The best photos of the palace are taken from the other side, from the palace garden (see picture above).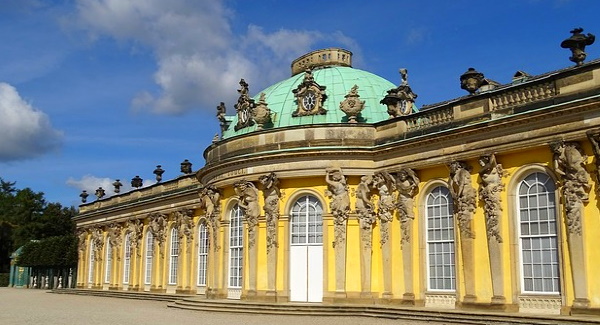 The visual centrepiece of the Sanssouci Palace Garden is the Great Fountain. The picture below shows the vineyard with the palace in the background. The palace garden is many kilometres large, you can walk around for hours and look at everything.
Boat tours Potsdam: Very popular are the Potsdam also tours with the ships. The port for the departures of the excursion boats is only 200 meters from the main station Potsdam. Very popular is the palace tour: More information and booking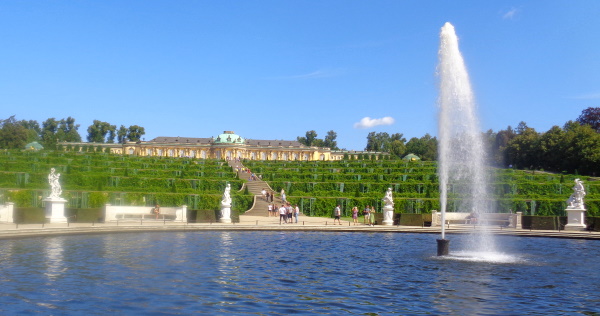 The most famous building in the garden of Sanssouci Palace is the red Neues Palais Palace. You can already see it from the large fountain, although it is about 1.5 kilometres away through the garden.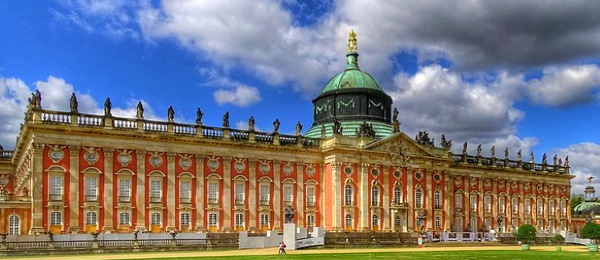 Getting to Sanssouci Palace: The majority of visitors come by public bus. A bus leaves for Sanssouci Palace every few minutes from Potsdam's main railway station (various lines, bus platform 4). There is also a bus stop at the back of the palace garden behind the Neues Palais, so you don't have to walk all the way back again.