Berlin: Prices and travel expenses
In almost all European countries, the capital and largest city of the country is also the most expensive city. But not Berlin! Berlin is, at least by West German standards, a rather poor city and has correspondingly lower prices. This also applies to the travel costs of holidaymakers who have to save. Hardly anywhere else in Germany you will find cheaper hostels, simple hotels than in Berlin. For 3-3,50 Euro you can also get a kebab or a large portion of Asian noodles at almost every corner. Berlin's public transport takes you almost everywhere, even at night. In the following a small overview about prices and price level in Berlin.
How do I find cheap accommodation in Berlin?
Unfortunately, the accommodation eats up a large part of the travel expenses. It is almost always better to book an accommodation for a Berlin vacation in advance on the Internet. The main advantage is greater transparency. You can compare several hundred hotels or hostels on the Internet. If you take some time, almost everyone will find a suitable accommodation. The prices are partly very different. They depend among other things on the requirements and the city district. The district Mitte is the most expensive, the cheapest hotels and hostels are usually located outside. Ideal for most tourists is a cheap, safe part of town and as close as possible to the subway. The S-Bahn in Berlin is somewhat less reliable and there are usually fewer trains per hour. There are good, cheap pensions in West Berlin around the Kudamm, in the east e.g. in Friedrichshain.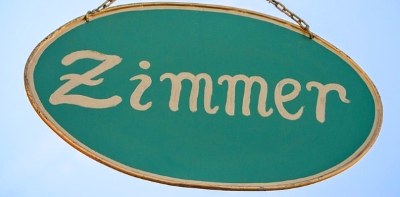 But there are also many simple hotels and hostels near the main railway station, in Schöneberg or in parts of Neukölln. Berlin has very few really dangerous areas, you should be careful in some parts of Neukölln. In the east it could be that one has nothing else but a few kilometres of boring prefabricated buildings around one. In East Berlin, besides Friedrichshain, also Prenzlauer Berg and, if you find something cheaper, the city centre (district Mitte) come into question. Outside the high season, accommodation in Berlin is of course cheaper, but the differences are not as high as in most holiday regions.
Normally the prices in Berlin for single rooms start at 35 Euro, for double rooms you can find something from about 45 Euro. At least this was the case until a few years ago. Currently (at the beginning of 2019) there are times when prices are significantly higher. This is especially the case in summer. Berlin is trendy and attracts more and more visitors. For example, the number of solvent tourists from Scandinavia has increased significantly in Berlin. Even during trade fairs and on the day before and after an important football match, the prices for hotels in Berlin are now significantly higher. There are summer weeks in which more than 80% of the guesthouses and hotels are fully booked. Then you should book early.
If you are travelling alone, you can also go to a hostel. These are approximately private youth hostels. Hostels in Berlin are very competitive with each other. Things like compulsory membership or a ban on alcohol are unknown in most hostels in Berlin. Prices are low, starting at about 10-15 Euros per night. If you are travelling in pairs, it is usually easier to get away with a simple guesthouse. If you are alone, the hostels are the ideal place to get to know people. Here again the link to a website with many offers for accommodation in Berlin.
Cheap food and drink in Berlin
Fast food in Berlin is like sand at the sea. Prices are still low in a large part of the city. In the West Berlin districts, the price level is highest in the districts with social problems. I have already eaten Neukölln in 2017 many great doner kebabs for 2.50 euros.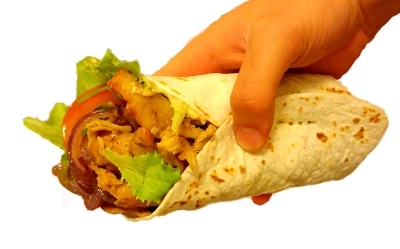 A soft drink or a small beer here often costs only 1 or 1.50 euros. Besides there is the good, old Currywurst, which tastes nowhere as good as in Berlin. It costs sometimes only 2,00 Euro, but mostly between 2,50 and 3,00 Euro. The Asian noodles with and without meat (mostly chicken) are really filling for about 2,50 to 3,50 Euro. If you go to real restaurants, the prices are very different, but on average about 20%-30% cheaper than in Munich, Stuttgart or Frankfurt. In some districts such as Kreuzberg, Friedrichshain, Prenzlauer Berg or Mitte, prices have risen significantly in recent years.
This applies particularly to catering establishments that are "in" at the moment. In general, the prices in the pubs (beer prices etc.) are no longer cheaper than elsewhere in Germany. In typical pubs one pays at present (2017) almost everywhere over 3 euro for a large beer. The cheapest places to eat are those far away from the centre, such as Mahrzahn. Many pubs in Berlin are open 24 hours a day, 7 days a week.
Cheap travel through Berlin (public transport, etc.)
The cheapest way to get through Berlin is on foot or on your own bike. However, renting a bike is usually more expensive than public transport in Berlin. You can't see too much on foot, Berlin is just too big.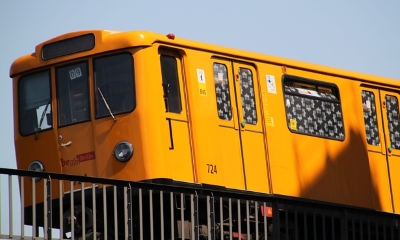 Subway Berlin
Weekly tickets: If you stay one week, you get a 7-day ticket for public transport (subway, S-Bahn, tram, bus) for about 30 Euro (zone A and B, that is about the whole city of Berlin, so not Potsdam). The card for all three zones (A,B,C) has only a slightly higher price and includes many surrounding communities like Potsdam. Schoenefeld Airport is also in area C.
rices in Slovenia: https://slovenia-guide.info/prices-in-slovenia/
Day tickets are also available in versions A,B and A,B,C and cost 7.40 and 7.70 respectively (as of June 2017). The Berlin subway also runs at night on weekends in Berlin, night buses run every night. Trams also run all night on many lines.
Monthly tickets: Those who stay longer can consider buying a 10 o'clock ticket. This is valid for one month and costs slightly more than 60 euros. Disadvantage is that one may use the public means of transport with this map during the week only starting from 10 o'clock. Thus, it is an ideal ticket for late risers in Berlin who stay longer in the capital.
Seniors and young people can get some of the tickets discussed above at a much lower price in Berlin.
Single tickets are now quite expensive in Berlin. The journey with changing trains (zones A and B cost 2.80 euros, all three zones even 3.10 euros).