The Museum für Kommunikation is a newer museum in Berlin Mitte, which opened in 2000. From 1872, the old building, now a listed monument, housed the German Reich Postal Museum. The Postal Museum of the GDR was also here for a while.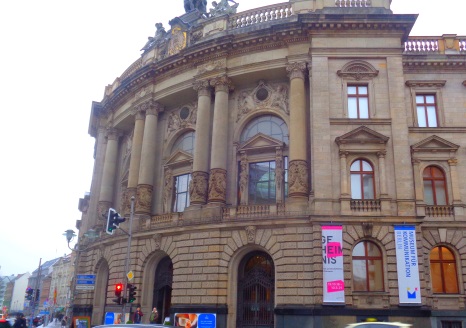 Admission fees 2021 Museum für Kommunikation Berlin
Adults pay 6 Euro entrance fee, with reduction 3 Euro. All children up to their 18th birthday can visit the Communication Museum Berlin free of charge.
Important: The museum is one of more than 30 museums in Berlin where the Museum Pass Berlin is valid (3 days, 29 Euro adults). This museum pass is also valid in the major museums on the Museum Island and in many other exhibitions in Berlin. You can buy the museum pass on the internet on this link.
Opening hours 2021 Museum für Kommunikation Berlin
Tuesday 9 o'clock to 20 o'clock
Wednesday, Thursday, Friday 9 a.m. to 6 p.m.
Weekends and holidays: 10 a.m. to 6 p.m.
Monday, Christmas Eve, Christmas Day and New Year's Eve closed.
Location and Directions Museum für Kommunikation Berlin
The museum is located about 500 meters east of Potsdamer Platz at the corner of Leipziger Straße and Mauerstraße in Berlin Mitte. There is no subway station directly here, but some are 200 to 300 meters away. These include the stations Mohrenstraße (U2), Stadtmitte (U6) and Kochstraße (U6).
With the Dresden Museum Card in many museums in the city of Dresden.
Other sights nearby include Checkpoint Charlie and Potsdamer Platz.
Other museums in the area that can also be visited with the Museum Pass Berlin include the Jewish Museum Berlin, the Berlinische Galerie and the Spionagemuseum Berlin (Spy Museum).
Info and description Museum for Communication Berlin
A major focus of the exhibition continues to be the history of Swiss Post. You can see stagecoaches, vehicles of the post office, post boxes, stamps, letters, postcards, postmarks and much more from different epochs.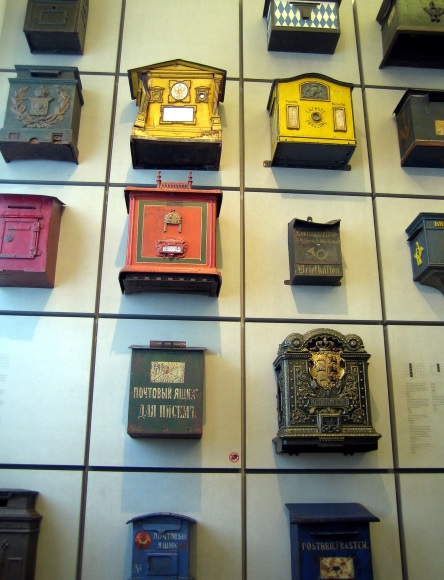 By Manfred Brückels – Photographed by himself, CC BY-SA 3.0, Link
However, modern aspects of communication such as telecommunications, the Internet and globalization will also be discussed. Gestures, language and the like are also dealt with in the Museum für Kommunikation Berlin. Some showcases are interactive and visitors to the exhibition can take part. It is a modern museum with interaction and multimedia. Of course, there are also exhibits on topics such as radio, television or telephone.
Highlights for the children among the museum visitors are the two robots that drive around freely in the large hall behind the entrance.
The Museum of Communication has a café, a shop with books on the subject and clean toilets.
Youtube video about the museum (3 min)
Tip to save money: With the museum pass 3 days in over 30 museums in Berlin