Berlin's main railway station (Hauptbahnhof Berlin) is one of the most modern in the world. It was opened after a long discussion in 2006 and stands on the site of the former Lehrter station.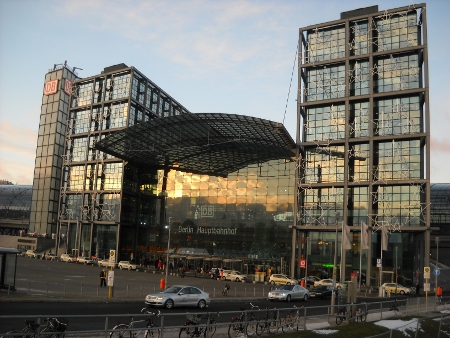 Berlin Central Station
The trains in Berlin's huge main railway station stop at the lowest and highest floors. In between are three floors with shops, fast food restaurants, etc. In hardly any other station there is so much retail space. The S-Bahn Berlin (Berlin Overground) stops above the big train station Hauptbahnhof Berlin .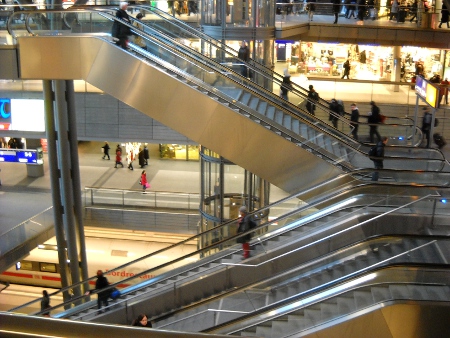 What I don't like about Berlin Hauptbahnhof is that there is only one toilet facility (costs one euro). Also some restaurants with seats that are far away do not have their own toilet. There are also too few seats for waiting passengers. On the positive side, there is a large supermarket in Berlin's main station with normal prices, also for drinks. The supermarket is also open on Sunday.
Almost all trains to and from Berlin stop at the new main station. However, since there are many other large stations in Berlin, it is only the fourth largest station in Germany (after Hamburg, Munich and Frankfurt).
The Reichstag and other government buildings can be reached on foot in a few minutes. The Brandenburg Gate is also not too far away.
Tour to Potsdam: Potsdam, just a few kilometers from Berlin, has great sights