Hackesche Höfe
The Hackesche Höfe are famous courtyards in the centre of Berlin. They are located in the Scheunenviertel, a part of Berlin Mitte (central district).
The Hackesche Höfe were planned and built around 1900. They were already well known in Berlin before the war. In the time of the GDR the Hackesche Höfe were hardly used. They were renovated after the fall of the Wall. Today they are an important attraction for tourists. They are the largest urban backyard complex in Germany. Today, the courtyards mainly accommodate modern shops, cafes and restaurants.
House Schwarzenberg
For many, however, the house Schwarzenberg next door is more interesting. These courtyards were not or only little renovated. They form a refreshing, alternative contrast to the hypermodern surroundings in the new centre of Berlin. The "Freie Republik Haus Schwarzenberg" was even founded in 1995 to preserve Haus Schwarzenberg in its alternative state.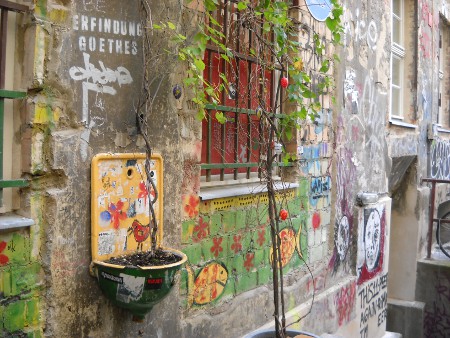 In Haus Schwarzenberg you will find mainly cafes, pubs and shops. It has become a lively meeting place for the alternative scene, artists and backpackers. The prices are cheap, although not as low as 10 years ago.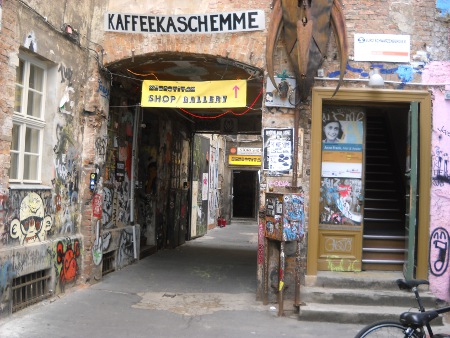 How to get to Hackesche Höfe and Haus Schwarzenberg: The S-Bahn stop Hackesche Markt is only about 100 metres away.
Not far away is the Museum Island, the largest museum complex in the world.