The Spree is one of the three major rivers in Berlin and the most famous river in the German capital. Unlike the Dahme and Havel, the Spree runs right through the centre of Berlin. It flows past such important sights as Museum Island, the Reichstag Berlin and the Federal Chancellery. Many tourists therefore take a trip on one of the many passenger boats on the Spree.
Great boat tour for tourists Berlin (1 hour)
Every day in the season thousands of tourists take a trip on an excursion boat in the center of Berlin. By far the most popular tour starts in the center of Berlin and passes many sights such as government district with Reichstag and Chancellery, Museum Island and Berlin Cathedral. The excursion by ship lasts about 1 hour and costs 18 euros. You should definitely book online, with a guarantee of a seat: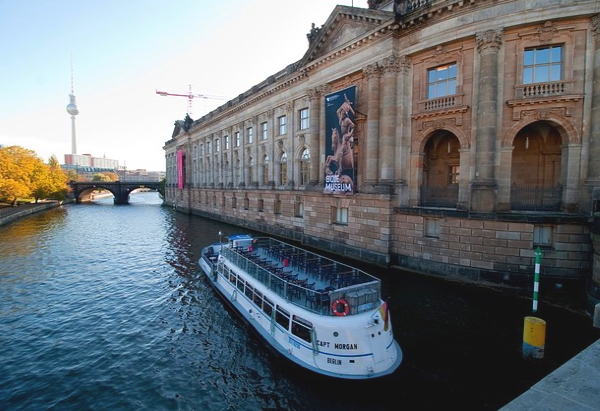 The Spree begins in the south of Saxony. It flows into the Havel in the west of Berlin in the district of Spandau after about 400 kilometres. For the last few kilometres, the Spree flows right through Berlin. In Berlin, of course, there are many bridges over the city's great river. On its last 30 kilometres through Berlin, from where the Dahme flows into the Spree in Berlin-Köpenick, the river is a busy waterway. In the centre of Berlin, ships sometimes jam the river, especially excursion boats for tourists.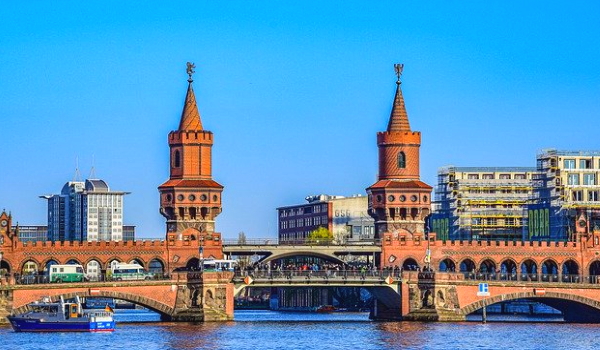 The most famous section of the Spree in Berlin is probably the Spreebogen. Here are the Federal Chancellery and the Bundestag in the Reichstag (>>> tours of the Reichstag). Many boat tours start around the Nikolaiviertel. You sail right through the centre of Berlin and turn around again after the government quarter. Most boat tours of this kind last about 1 hour. >>> Our article about boat tours on the Spree through Berlin Mitte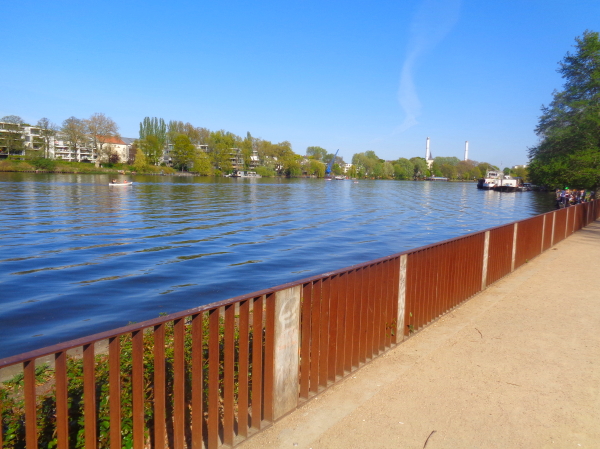 On such tours you can also visit the Museum Island with the most important museum in Berlin, the Pergamon Museum. You will also pass the Berlin Cathedral, the most important church in the capital.
>>> Our article about boat tours on the Spree through Berlin Mitte