Although the climate is relatively similar everywhere in Germany, there are clear differences at certain times of the year. In the following, the special features of the climate of Berlin in summer and winter will be presented. The climate data of Berlin are compared with the values of Munich, Cologne and Hamburg.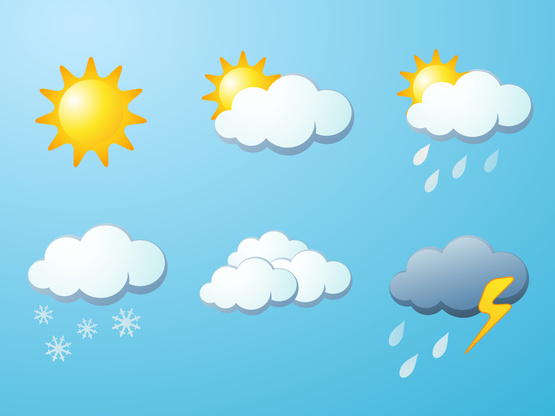 Picture: © davooda – Fotolia.com
The summer climate in Berlin
The warmest month in Berlin, like almost everywhere in Europe, is July. The main difference to other parts of Germany is the lower rainfall and fewer rainy days. The East is the driest part of Germany in summer. In recent years this has probably even increased due to climate change. While there are only 8 rainy days in Berlin in July, there are 10 in Hamburg, 11 in Cologne and 12 in Munich. In July it rains only 50 mm in Berlin, but in Munich it rains 130 mm, which is more than 150% more!
By contrast, temperatures are similar everywhere – the average daily highs in the warmest month of July are 23-24 degrees in Berlin, Munich and Cologne and a good 22 degrees in Hamburg. The nights in Berlin are slightly warmer (average 14 degrees) than in the other three cities (12-13 degrees).
Summary Climate Berlin in summer: In Berlin and eastern Germany it rains much less in summer than in other parts of Germany. Temperatures are similar.
Great boat tour for tourists Berlin center (1 hour)
Every day in the season thousands of tourists take a trip on an excursion boat in the center of Berlin. By far the most popular tour starts in the center of Berlin and passes many sights such as government district with Reichstag and Chancellery, Museum Island and Berlin Cathedral. The excursion by ship lasts about 1 hour and costs 18 euros. You should definitely book online, with a guarantee of a seat:  
The Winter Climate in Berlin
In principle, the climate in eastern Germany is much colder in winter than in the west. The differences are not small. While in the coldest month of January the average temperature in the east (Berlin and Munich) is about 0 degrees, it is about 3 degrees in Cologne and about 2 degrees in Hamburg. There are more than twice as many frost days in Berlin compared to Cologne. In Berlin there are permafrost periods lasting for days in the majority of winters, in Cologne this is rather rare. Night temperatures of under -10 degrees occur in Berlin almost every winter several times. There are also -20 degrees in some years. In winter the amount of precipitation in Berlin is lower than in the other cities, but the differences are not as high as in summer. In January it rains or snows about 40 mm in Berlin, about 50 mm in Munich and about 60 mm in Düsseldorf, Cologne and Hamburg.
Summary Climate Berlin in Winter: It is much colder in Berlin in winter than in western Germany. Rainfall is slightly lower.