Nikolassee is the southernmost lake of the Grunewald Lake Chain in southwest Berlin. Other lakes in the group, such as Schlachtensee or Krumme Lanke, are larger and much better known in Berlin. Nikolassee is less than 6 hectares in size and is not a bathing lake.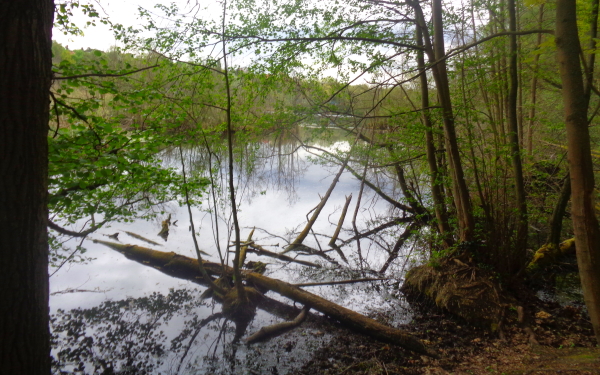 Bathing is prohibited in the lake because of the dangerous whirlpools, which are life-threatening for swimmers. Nikolassee is also a water protection area.
It is difficult to walk around Nikolassee because there is a motorway on the north side almost directly next to the lake. There is a wide footpath around the southern half of the lake, but it runs about 20 metres away from the lakeshore in the forest. There are, however, several spur paths to the shore.
Great boat tour for tourists Berlin (1 hour)
Every day in the season thousands of tourists take a trip on an excursion boat in the center of Berlin. By far the most popular tour starts in the center of Berlin and passes many sights such as government district with Reichstag and Chancellery, Museum Island and Berlin Cathedral. The excursion by ship lasts about 1 hour and costs 18 euros. You should definitely book online, with a guarantee of a seat:  
Nikolassee is best known for the S-Bahn station of the same name. The small district of Berlin north of the lake is also called Nikolassee. It is a good 500 metres from the S-Bahn to the lake. In a southerly direction, the Wannsee S-Bahn station is not much further away. The length of Nikolassee is about 300 metres, the width not much more than 100 metres, and the area is about 0.06 km².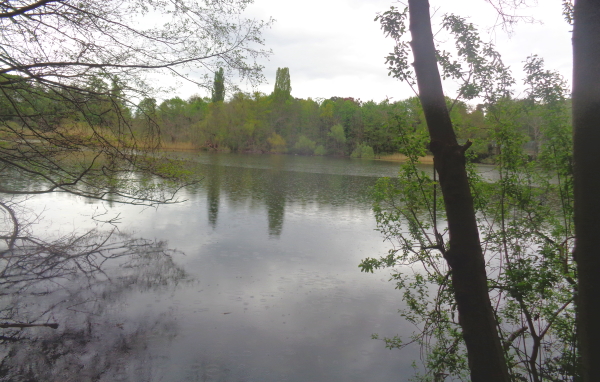 Nikolassee assessment: There are certainly more interesting lakes in the area. These are Wannsee, only a few hundred metres away, the most famous lake for water sports and swimming in all of Berlin. But Lake Schlachtensee and Lake Krumme Lanke, both about 2 to 3 kilometres further north, are also good for walking and swimming. There is a great circular trail around both lakes.