The Park am Gleisdreieck is a new urban park in Berlin in the districts of Schöneberg and Kreuzberg. It was created between 2010 and 2014. Large parts of the park are former railway sites, especially former freight stations.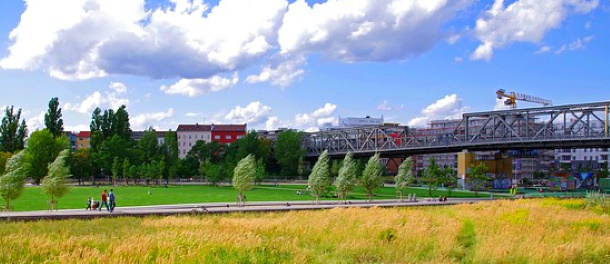 As the name suggests, several railway lines run through the park. Thus, the Park am Gleisdreieck is divided into several parts. The most important are the East Park, the West Park and the Bottleneck Park. The parts are connected by crossings for pedestrians and cyclists.
The 4 most popular tickets for Berlin for 2023
1. TV Tower ticket: At Corona times, you can only go up to the highest building in Germany only by reservation (online tickets). At other times very often long waiting times without reservation: Link to the Tickets
2. Boat tour on the river Spree passing great sights (1 hour):  Link to the Tickets
3. Hitler-Bunker and Story-Museum: One of the most popular attractions in Berlin. Made a strong impression on us: Link to the Tickets
4. Ticket Illuseum Berlin: Great, modern museum about optical illusions, currently a hit in Berlin: Link to the Tickets
Since the Park am Gleisdreieck is a new park, there are still few beautiful, large trees. You can quickly see that it is still a very young city park.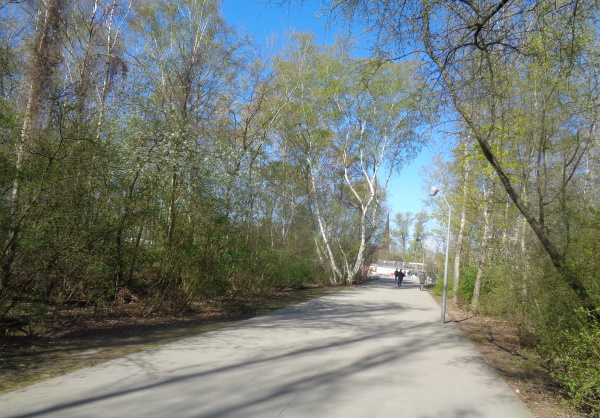 Among other things, there are beach volleyball fields (also beach football and some more), a large facility for skateboarders (skate park), great playgrounds for children and much more. There are also allotments, gill pitches, a trampoline and a meadow for dogs.
The wild growth areas in the Park am Gleisdreieck are also interesting. These have simply been left to nature for several decades without human intervention.
In many places in the Gleisdreieck Park you can still see remnants of the former railway infrastructure such as old tracks, bridges, signals and traffic signs.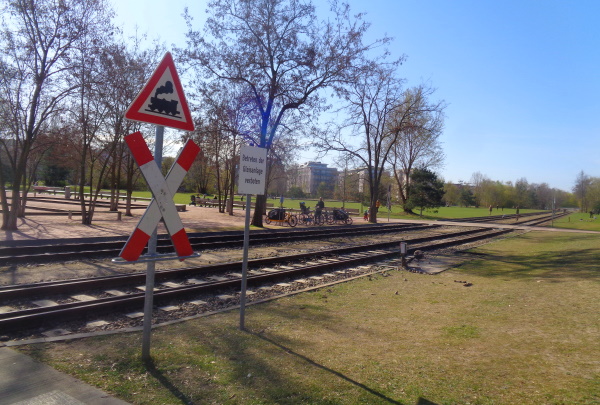 How to get to Park am Gleisdreieck: The city park can be reached by many lines of the Berlin U-Bahn. The station "Gleisdreieck" is served by the underground lines U1, U2 and U3. Other stops nearby are Mendelssohn-Bartholdy-Park in the north and Bülowstraße in the west of the Stadtpark. The S-Bahn is also close by with Yorckstraße station (lines S1, S2, S25 and S26).
Size of Park am Gleisdreieck: 31.5 hectares total area
Not far away is the Victoriapark with the Kreuzberg, the highest elevation in downtown Berlin and a great waterfall.